Removing undesired particles from melt polymers is an important element of many compounding operations and other process operations
Continuous filters from Berlyn ECM are backed by more than 30 years of experience and are the right solution for a variety of process controls, such as:
The need for unvarying pressure
The ability to remove high levels of impurities
The requirement for a predictable process
The necessity of low operator involvement
The continuous filters for plastics extruders increase automation and improve process consistency, can be operated in three different modes, and offer a wide range of features:
Suitable for all pressures and all thermoplastics
Programmable
Minimum maintenance
No mechanical seals and no leakage
Effective cost savings in labor, screen, lost material in down time and start-up due to screen changes
VIEW ADDITIONAL PHOTOS
CLICK TO VIEW LARGER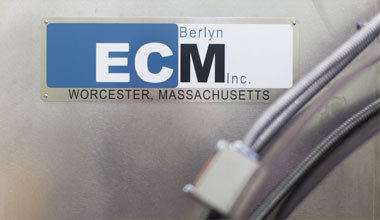 THE BOTTOM LINE
Strong relationships in the industry
From start-up companies to existing primary processors worldwide, we work closely with several industry leading companies to customize your system beyond the Berlyn ECM products.

To find out more about the Berlyn ECM product lineup, call (508) 852-0040 or contact us here. We can't wait to connect with you!